Meymandi Concert Hall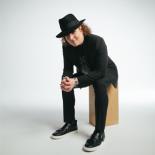 September 12, 2021
|
Sunday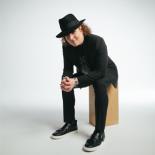 Four- time GRAMMY nominee and multi-platinum Saxophonist Boney James will release his new album Solid on April 17, 2020. Solid is Boney's seventeenth album and the follow-up to his smash 2017 release Honestly, his eleventh #1 Billboard Contemporary Jazz Album.
One of the most successful instrumental artists of our time, Boney James has accumulated four RIAA Gold records with career sales topping three million units. James continues to defy genres; A two time NAACP Award nominee, a Soul Train Award winner and named one of the Top 3 Billboard Contemporary Jazz Artists of the Decade.
Boney explains, "The word Solid means a number of different things. There's a solid musical groove and relationships can be solid—someone that stays by your side and never folds no matter what. That really resonates. Similar to Honestly, this music is a reaction to how stressful the world feels these days. Music is a respite, and this new music really connects on that level for me."
This event was previously scheduled for September 20, 2020. If you have any questions about this new performance date, please contact your original point of purchase, or email us directly at PAC.Info@RaleighNC.gov
**The City of Raleigh is requiring face covering use in indoor spaces within the City limits as of 5 p.m. on Friday, Aug. 13. This requirement will be in place regardless of a person's vaccination status. This will remain in effect until modified or rescinded.