Meymandi Concert Hall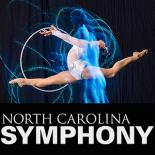 October 7 - 8:00 PM
October 8 - 8:00 PM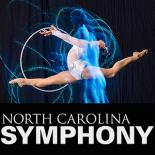 North Carolina Symphony
Michelle Di Russo, conductor
Troupe Vertigo
Troupe Vertigo's spellbinding performance will ignite the imagination with stunning aerial acts, astonishing acrobatic feats, and mind-boggling contortions—all perfectly choreographed to beloved works including Mussorgsky's Night on Bald Mountain, Stravinsky's Firebird, and more.
Plan Your Visit
Further information for this show will be provided 24 hours prior to the scheduled time. 
Entry Requirements
*Face masks are encouraged.