Memorial Auditorium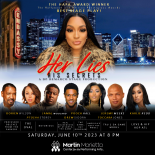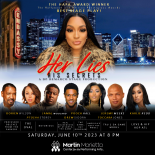 The Hollywood and African Prestigious Award-Winning Stage Production, "Her Lies, His Secrets." Witness the journey of a married couple as they stand at the crossroads in their marriage. Their marriage is being attacked from both ends by voids between a husband and wife. Outsiders from Mr. & Mrs. Pierre's lives will unravel the secrets of their harsh reality, and their truths can no longer hide them. The whispers spoken in secret to their lovers will ultimately shame them when brought into the light. 
Plan Your Visit
Further information for this show will be provided 24 hours prior to the scheduled time. 
Entry Requirements
*Face masks are encouraged.