Memorial Auditorium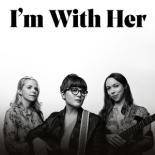 February 20, 2019
|
Wednesday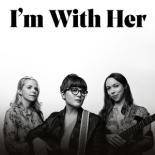 Tickets are moving quickly for this concert, featuring powerhouse trio I'm With Her, featuring Sara Watkins, Sarah Jarosz, and Aoife O'Donovan, with a special opening set by North Carolina's own Mipso!
I'm With Her is a band rooted in a rare alchemy: three celebrated songwriters coming together to create music that reveals entirely new possibilities in their distinct and deep-seated talents. Since forming in 2014, Sara Watkins, Sarah Jarosz, and Aoife O'Donovan have imbued their songs with a sharply detailed lyricism, graceful musicianship, and — perhaps most powerfully —mesmerizing harmonies that endlessly reflect their extraordinary chemistry.
After years of crossing paths in their intersecting music scenes, Watkins, Jarosz, and O'Donovan founded I'm With Her following an impromptu gig at the Sheridan Opera House in Telluride. Over the coming years they began playing shows and festivals around the world, in addition to taking time out for a number of intensely focused writing sessions (including eight days spent in purposeful seclusion at a borrowed Vermont farmhouse). Arriving in early 2018, See You Around quickly drew critical acclaim and ultimately graced best-of-the-year lists from leading outlets like the New York Times, NPR Music, and Paste.
Chapel Hill's indie Americana quartet Mipso – Jacob Sharp (mandolin, vocals), Wood Robinson (bass, vocals), Joseph Terrell (guitar, vocals), and Libby Rodenbough (fiddle, vocals) – released their fifth album, Edges Run, on April 6, 2018 via a newly inked record deal with AntiFragile Music. Influenced by the contradiction of its progressive home and the surrounding rural southern landscapes, Mipso has been hailed as "hewing surprisingly close to gospel and folk while still sounding modern and secular" (Acoustic Guitar) and was recently recognized by Rolling Stone as an "Artist You Need to Know." The band brings a distinctly unique sound – full of wistful beauty, hopeful undercurrents, and panoramic soundscapes. Venturing ever-further from its string-band pedigree to discover a broader Americana where classic folk-rock and modern alt-country sounds mingle easily with Appalachian tradition, Mipso's music is lush and forward moving, with lyrics that sear and salve in turn.