Memorial Auditorium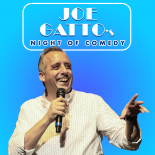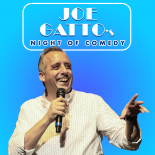 Joe Gatto, a well-known comedian, actor, and producer, is best known for the hit TV shows "Impractical Jokers" and "The Misery Index." He is one of the founding members of The Tenderloins Comedy Troupe who has toured with a live comedy show to sold-out crowds across the world, including legendary arenas, such as Madison Square Garden in New York and the O2 Arena in London. 
Ages 16+ suggested, parental discretion advised.
Plan Your Visit
Further information for this show will be provided 24 hours prior to the scheduled time. 
Entry Requirements
*Face masks are encouraged.