Feb
6
-
Mar
31
Joe Winters Display
Main Auditorium Lobby
Main Auditorium Lobby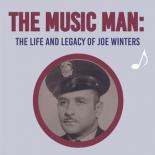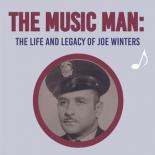 Starting in the 1940s, Joseph Winters Sr., one of Raleigh's first African American police officers, transcended the color line by bringing white and black audiences in the capital city together to take in the country's greatest black musical acts -- from Sarah Vaughan to Chuck Berry to Motown to Parliament/Funkadelic and hundreds more. Joe's remarkable run as a cop, music impresario and community leader stretched from segregation and Jim Crow in the '40s and '50s to civil rights and Black Power in the '60s and '70s.
Working with Joe's surviving children and a volunteer team headed up by marketing exec/musician Billy Warden, the City of Raleigh Museum (COR) is curating a display on Joe's career which is currently housed in the lobby of Raleigh Memorial Auditorium, home to so many of his memorable shows.
A free reception in the lobby of Raleigh Memorial Auditorium will feature music, guest speakers, Joe's children Chacona and Joseph Jr. and more on Sunday, February 24, 2:00-4:00 p.m. The exhibit and reception are sponsored by Womble Bond Dickinson and Greg Paul Builders.