Fletcher Opera Theater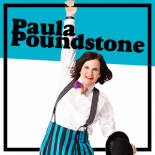 October 21, 2021
|
Thursday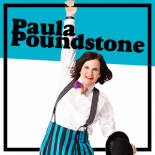 Paula Poundstone is a comedian and author, known for her smart, observational humor and spontaneous wit. When she isn't collecting hotel soaps on tour, Paula hosts the popular Starburns Audio podcast, Nobody Listens to Paula Poundstone. Nobody is a comedy field guide to life, complete with taste tests, cats of the weeks and leading experts in everything from high-rise window washing to urban chicken farming, copyright law, food safety and surviving a bear attack (although, that guest never made it to the studio…). All put thru the screwball sensibility of Paula Poundstone, while co-host Adam Felber tries, in vain, to keep the show on track.
Paula is included in innumerable lists, documentaries and literary compendiums noting influential standup comedians of our time. Paula's stand-up special, Cats, Cops and Stuff was named in TIME Magazine as one of The 5 Funniest Stand-Up Specials Ever.
ENTRY REQUIREMENTS
*Face masks are required.