Memorial Auditorium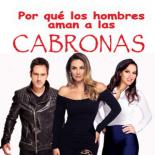 September 25, 2021
|
Saturday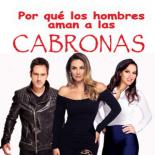 Why Men Love B****** - Based on the book by Sherry Argov.
No one had ever written a book like this on relationships. It takes satire to another level and is not only comical, but very real. It's full of "slices of humor from everyday life that cover everything that frustrates women about men." Sherry Argov shows in this work the way to lose fear, be independent, be sure of yourself and in a fun way to achieve what you want: no more suffering, no more suffering, no cooking to conquer it, no complaining, or sacrificing your own life so that men fall at your feet and so that you are the only thing he thinks about. Don't become anyone's rug.
Starring: Aracely Arámbula, Mauricio Ochmann, and Anastasia Acosta
Produced by: Rubén Lara
Direction: Abril Mayett
**The City of Raleigh is requiring face covering use in indoor spaces within the City limits as of 5 p.m. on Friday, Aug. 13. This requirement will be in place regardless of a person's vaccination status. This will remain in effect until modified or rescinded.
Por qué los hombres aman a las cabronas - Basada en el libro de Sherry Argov.
Nadie había escrito un libro como este sobre relaciones. Lleva la sátira a otro nivel. No solo es cómico, sino muy real. Está lleno de "rebanadas de humor de la vida diaria que cubren todo lo que frustran a las mujeres sobre los hombres". Sherry Argov demuestra en esta obra el camino para perder el miedo, ser independiente, segura de ti y de una forma divertida alcanzar lo que deseas: no más sufrimiento, ni cocinarle para conquistarlo, ni quejarte, ni sacrificar tu propia vida para que el hombre caiga rendido a tus pies y para que tu seas en lo único en que el piense. No te conviertas en el tapete de nadie.
Protagonizada por: Aracely Arámbula, Mauricio Ochmann y Anastasia Acosta
Producida por: Rubén Lara 
Dirección:Abril Mayett
**Citando el aumento de casos de COVID-19, el alcalde de Raleigh, con el apoyo del Concejo Municipal, exige el uso de cobertura facial en espacios interiores dentro de los límites de la ciudad a partir de las 5 pm del viernes 13 de agosto. Este requisito estará vigente independientemente de la estado de vacunación.