Meymandi Concert Hall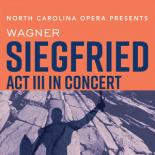 November 10, 2019
|
Sunday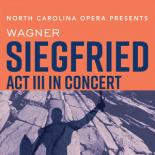 Wotan, the king of the gods, has placed his wayward daughter, the valkyrie Brünnhilde, into a deep sleep on a mountaintop surrounded by a ring of fire. Only the bravest hero will be strong enough to breach the fire and awaken her. Is Siegfried the one?
Starring Richard Cox (Siegfried), Alexandra LoBianco (Brünnhilde), Musa Ngqungwana (Wotan), and the NCO Orchestra conducted by Timothy Myers.
Production sponsored by Rosemarie Sweeney.
Sung in German with projected English translations.