Memorial Auditorium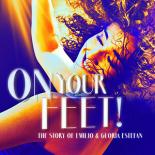 August 11 - 7:30 PM
August 12 - 7:30 PM
August 13 - 2:00 PM
August 13 - 7:30 PM
August 14 - 2:00 PM
August 14 - 7:30 PM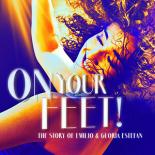 "The rhythm is gonna get you!" ON YOUR FEET! is the inspiring true story about heart, heritage, and two people who believed in their talent—and each other—enough to become an international sensation. From their humble beginnings in Cuba, Gloria and Emilio Estefan broke through the barriers to rise to the top of the pop music world. The universally crowd-pleasing and uplifting celebration of the legendary artist reveals fierce determination and visionary creativity, matched with the heart-stopping beats of the Miami Sound Machine.
Age Recommendation: 8+
ENTRY REQUIREMENTS
*Face masks encouraged.
*Vaccination/Negative Test Result - NOT REQUIRED: Given the declining numbers of cases and the declining percentage of people who test positive in our region, NCT will no longer require verification of vaccination status or a negative test result as a condition of attending a North Carolina Theatre show.
NCT's Health and Safety Guidelines