The Raleigh Convention Center is pleased to showcase artworks from the City of Raleigh Municipal Art Collection. The Municipal Art Collection holds more than 600 fine art and public art pieces by local, state, and national artists.
Displayed throughout Raleigh in public buildings, parks and other city-owned property are works that include:
paintings, prints, drawings, textiles, posters,

and large-scale sculptures as well as artworks used for education purposes at the Pullen and Sertoma Arts Centers.

The House That Klee Built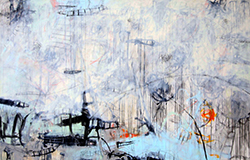 Forward to Everything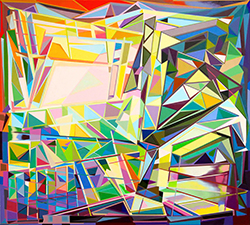 New Construction Technique

St. Augustine's Chapel Interior 1 and 2